Title:
Morgan the Pirate
(
1961
)
Trailer:
Director:
Primo Zeglio, André de Toth
Cast:
Steve Reeves, Valérie Lagrange, Ivo Garrani, Lidia Alfonsi, Giulio Bosetti, Angelo Zanolli, George Ardisson, Dino Malacrida, Anita Todesco, Armand Mestral, Chelo Alonso, Giovanni Cianfriglia, Veriano Ginesi, Aldo Pini, Mimmo Poli
Production Company:
Adelphia Compagnia Cinematografica
Summary:
Purchased as a slave in the Panama market by the Dona Inez, daughter of the Spanish Governor, Englishman Henry Morgan soon finds himself in love with the young woman. Soon after however he commandeers the ship transporting him and other slaves and soon they are the scourge of Caribbean looting and attacking the mighty Spanish Empire. The pirates soon find themselves acting under the authority of the English and Morgan has only one goal: to attack and take control of Panama.
Poster:
Poster: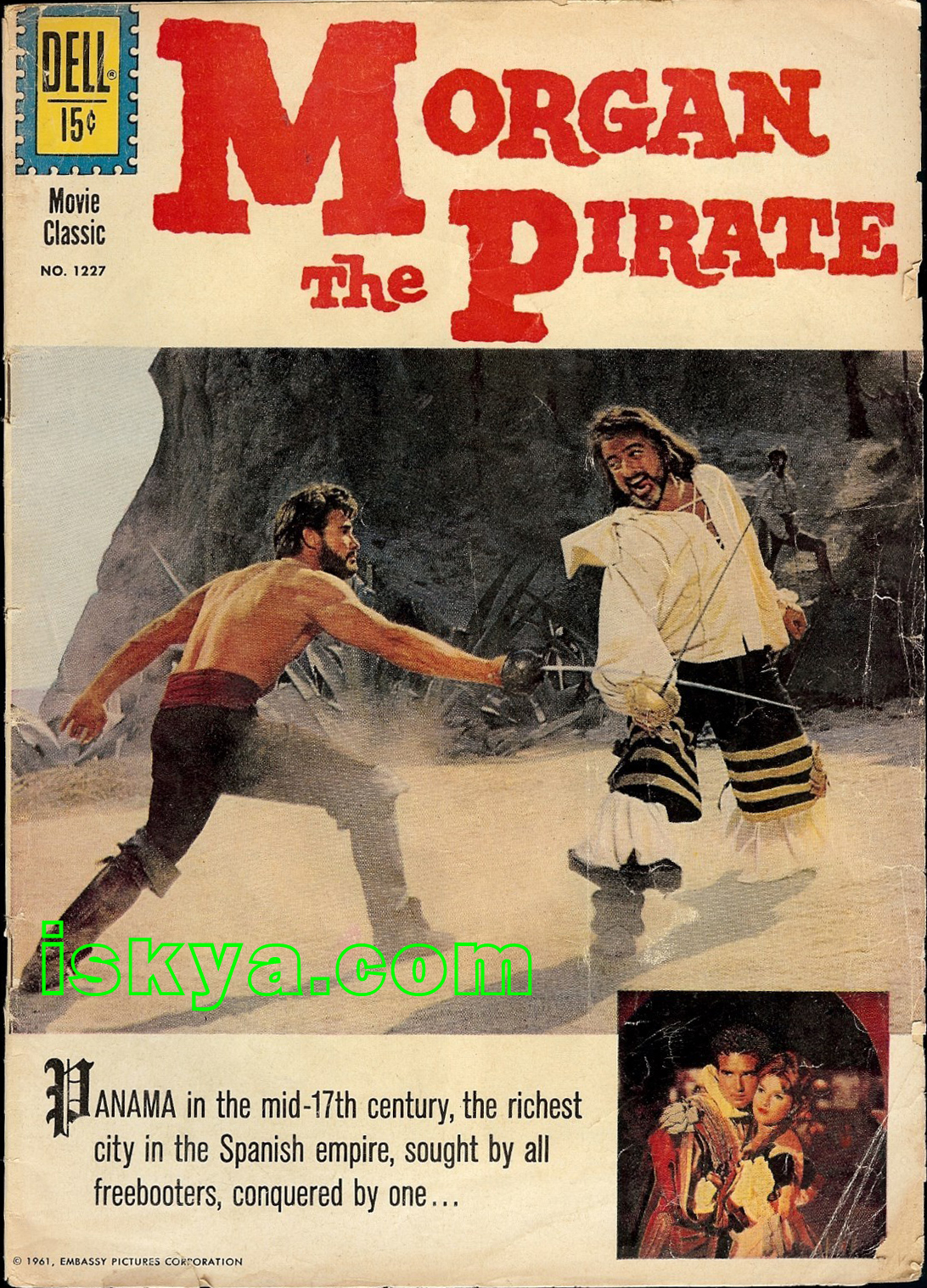 Poster: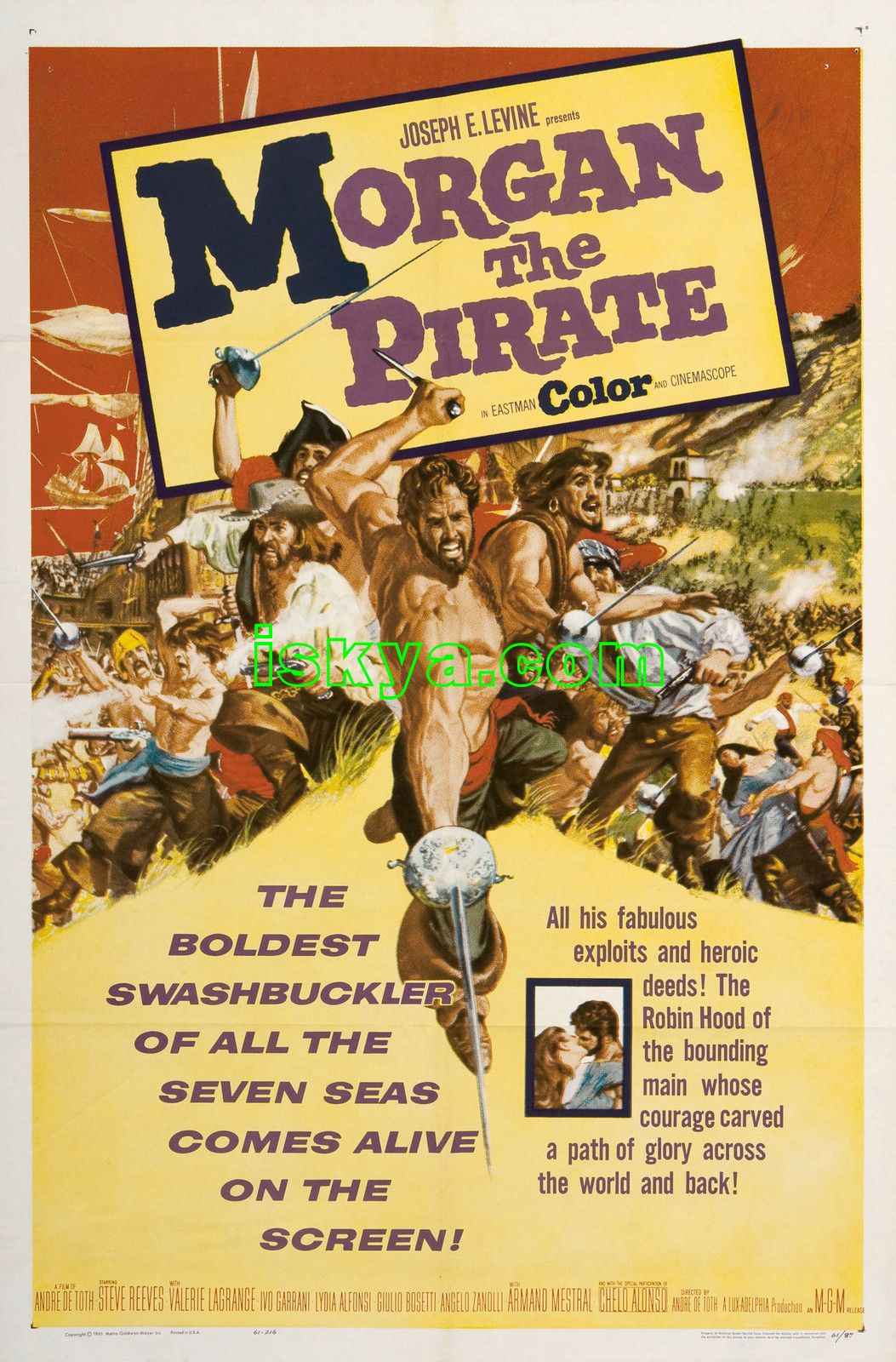 Poster: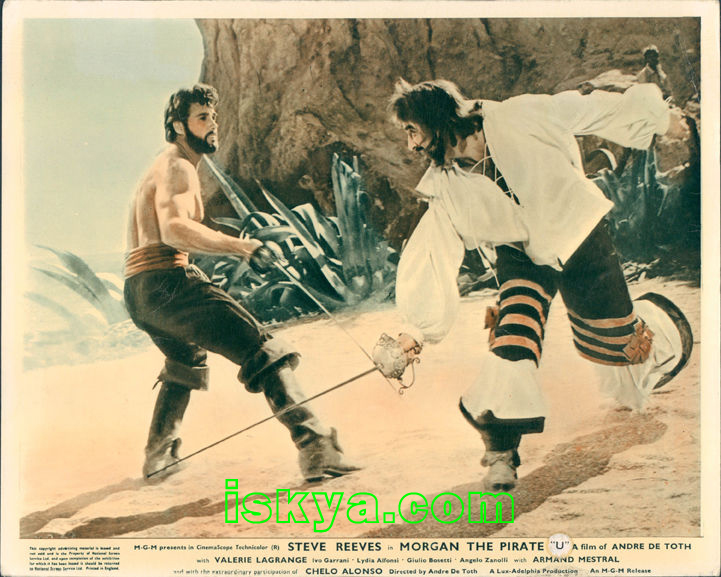 Poster: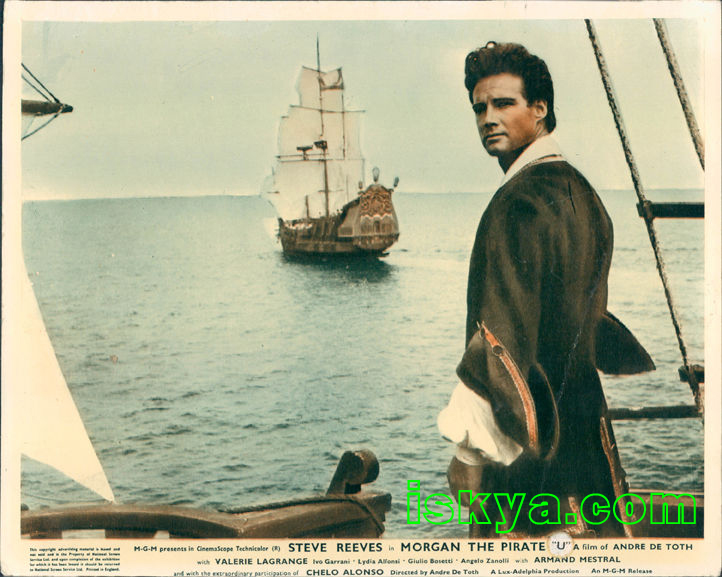 Poster: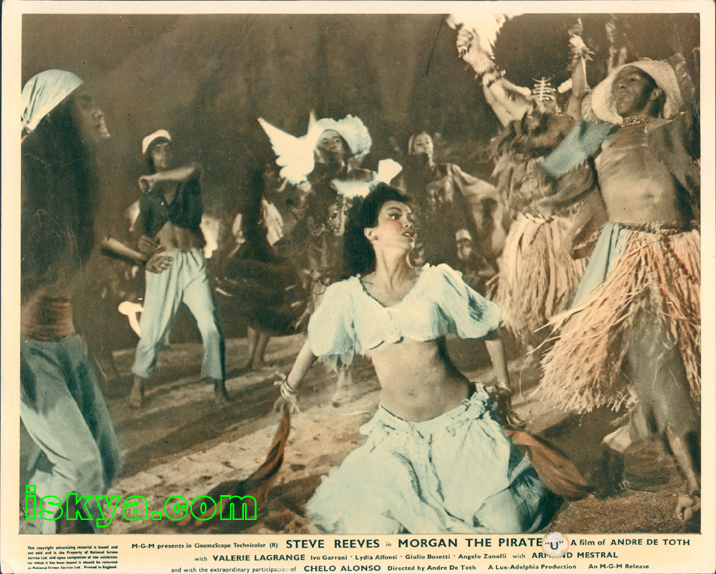 Poster: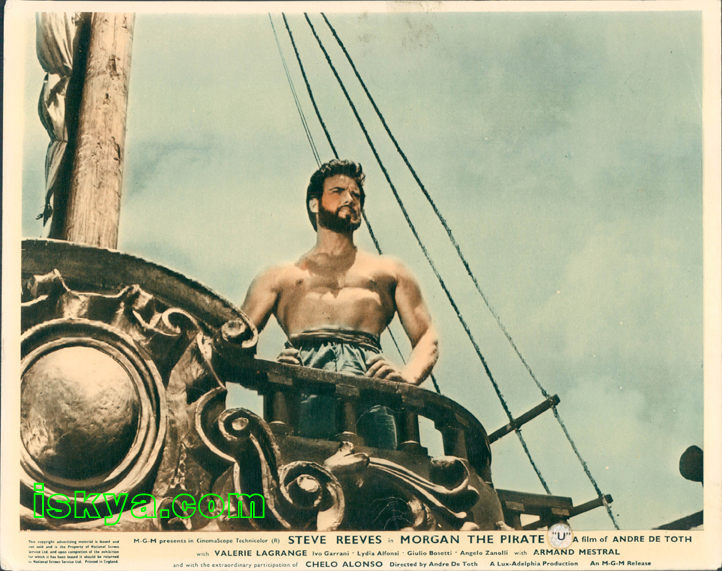 Poster: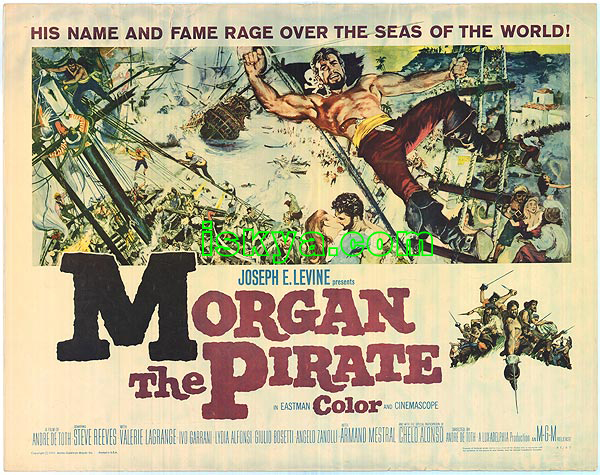 Poster: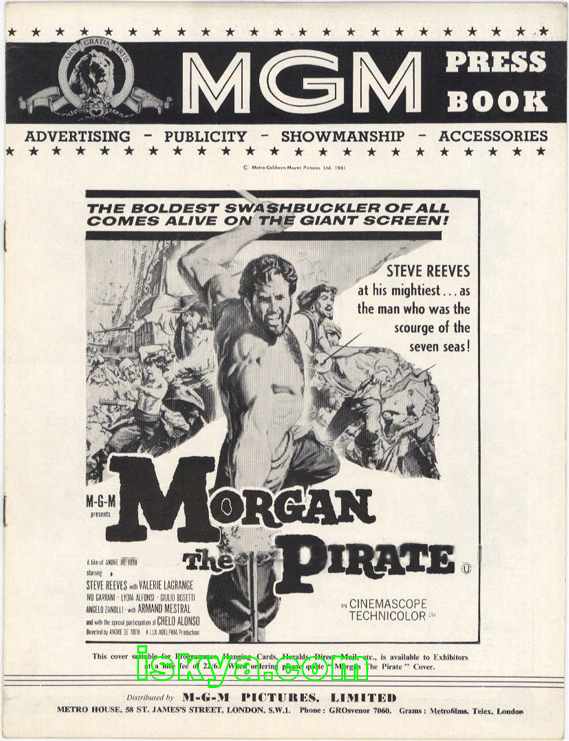 Poster: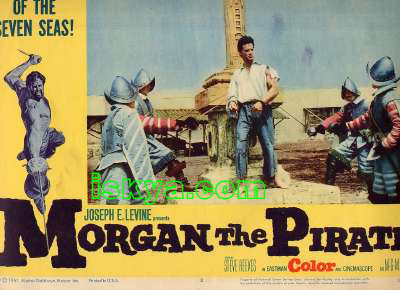 Poster: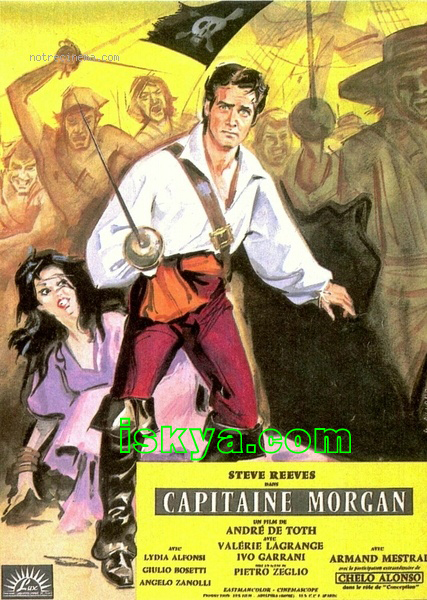 Poster: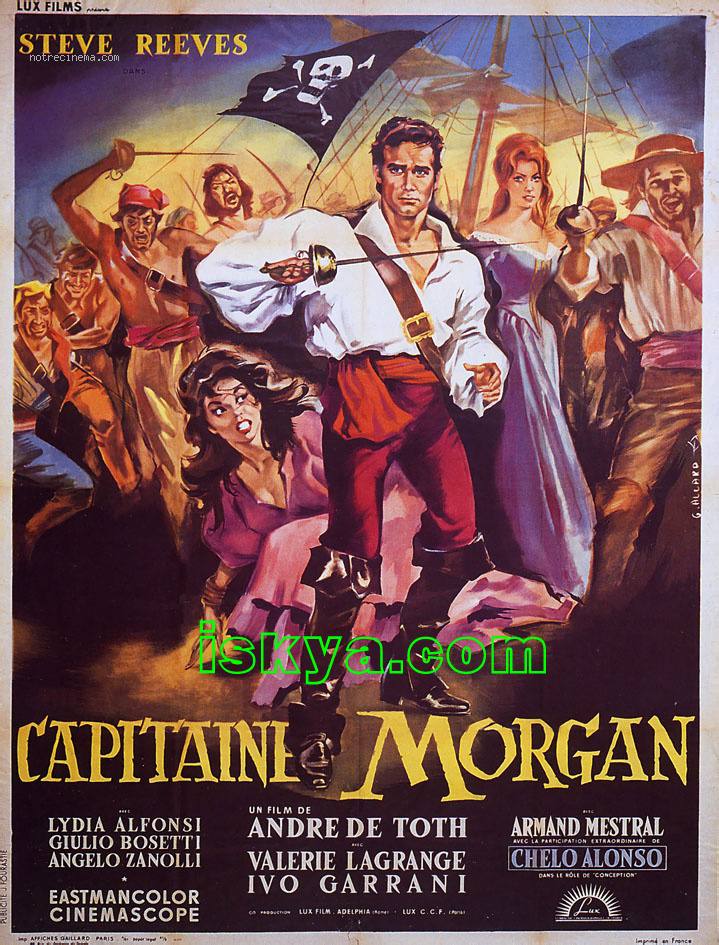 Cover: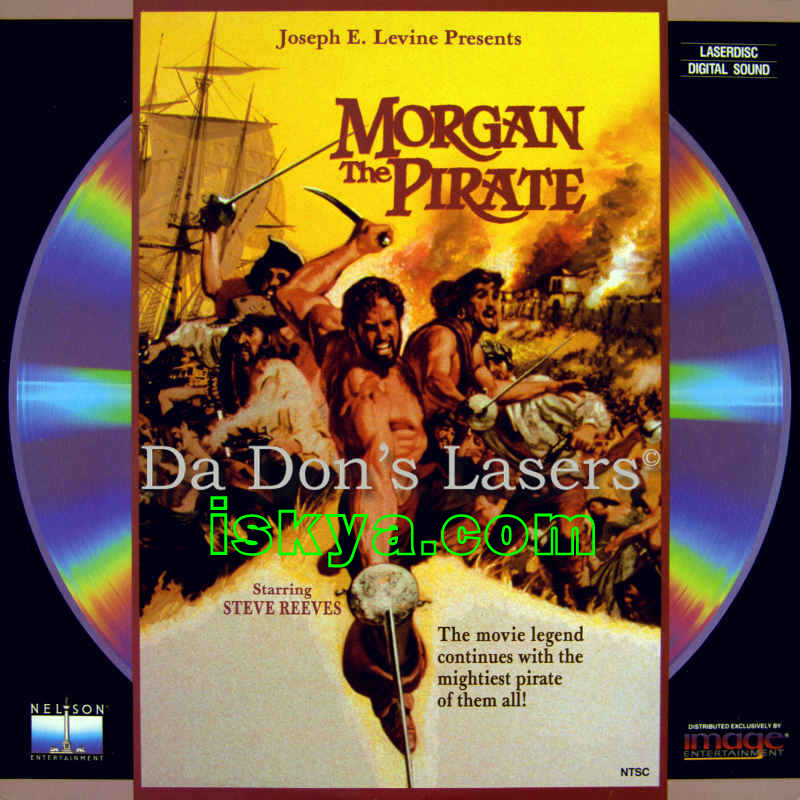 Foto:
Coming Soon